Dr. Peter de Knijff explains how his laboratory used Next Generation Sequencing to resolve a landmark case in the Netherlands.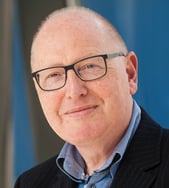 A true pioneer in the field of forensic genomics, Peter de Knijff was one of the first to see the potential of next generation sequencing (NGS) for forensic applications. His laboratory at Leiden University Medical Center (LUMC) acquired an Illumina MiSeq system soon after it was introduced in 2011, and became the first forensic laboratory to receive an ISO-17025 accreditation to perform casework analysis using this platform in 2015.
Since then, they have used NGS on a wide range of challenging cases to support claims of innocence or guilt and search for "hits" (investigative leads) using the Dutch criminal offender database.
They recently used NGS to decipher highly discriminating data from a challenging mixed sample in a sexual assault case, which ultimately led to the first criminal conviction based on NGS data reported globally to date.
In this interview, Dr. de Knijff provides details on this interesting case and its potential ramifications for NGS utilization moving forward.
Please complete the brief registration form to download this case study.
Highlights include:
How NGS "unmasked" crucial data that made the difference in this case.
Why Dr. de Knijff was not worried "for a second" about court acceptance of the results.
Why he sees it as "just a matter of time" before there are more court cases using NGS data.
How his lab has used NGS to generate profiles from other challenging cases and exonerate innocent suspects.