Advance beyond the DNA profile to human identification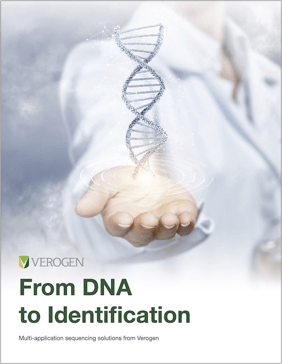 When human identification matters, you need a technology that generates powerful investigative intelligence from a DNA sample. Verogen offers a portfolio of capabilities exclusive to the MiSeq FGx Forensic Genomics Solution, including:
Forensic genetic genealogy—Expand your network of information to identify an individual
Mitochondrial DNA sequencing—Extract more answers from challenging samples
STRs and SNPs sequencing—Translate samples into physical traits
This overview showcases how these unique capabilities advance DNA analysis from generating a profile to providing a human identification.
Complete the form to download the brochure.