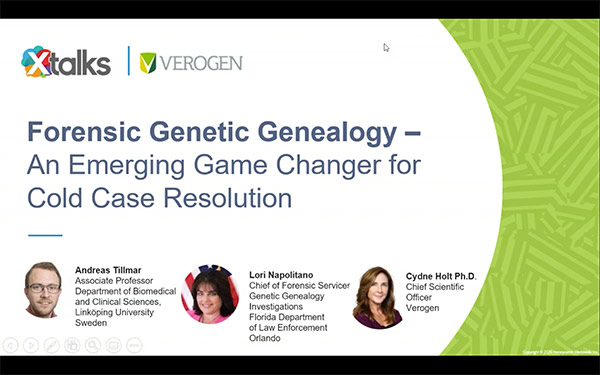 Forensic genetic genealogy (FGG) is revolutionizing cold case investigations by producing previously unobtainable investigative leads. When traditional methods are inconclusive or all other options are exhausted, genealogy databases offer a new route to identifications. GEDmatch, one of the most widely known databases, has proven its effectiveness by helping law enforcement identify more than 70 previously unknown suspects.

If you are a forensic scientist, law enforcement professional or genealogist interested in learning more about FGG then register for this free educational webinar where experts will provide real-world insights regarding the impact of FGG from the complementary viewpoints of forensic scientists and law enforcement.

Register now to access the webinar on demand.